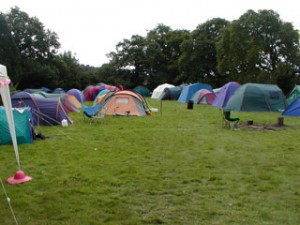 Unstone Grange is a place to be. Groups and individuals gather here to create for themselves a different time and space, away from the pressures of modern daily life.
People regularly comment on the stillness and beauty of Unstone and its gardens, imbued over the years with an atmosphere of gentle transformation. Here people take interest in and responsibility for their own growth and learning in some of Britain's most peaceful and pleasant countryside.
Like tiny pieces in a mosaic we are each unique – coming together we form a bigger picture. At Unstone Grange we celebrate diversity, requesting only that those visiting us respect the right of others to be different, and we embrace principles of sustainability as caretakers of this earth for future generations.
What we stand for:
The guiding principal of the Unstone Grange Trust is 'Unity in Diversity.' We believe that interconnectedness, built on the firm foundation of mutual respect for each other and our differing choices of life paths is the key to the future. We recognise that our diversity is our strength. We affirm the importance of learning to respect and cherish our differences, and from them build bridges of love, tolerance and understanding. We recognise that our chance to be part of the solution rather than part of the problem will be greatly improved by each one of us consciously taking responsibility for our own personal, spiritual and creative development and learning.
What we do:
As our contribution to the collective we are committed to sustaining and managing Unstone Grange as a beautiful place where people can come together to explore and grow in their understanding of life, themselves and others. We make no judgements about what people do here, other that asking that our guiding principals of Unity in Diversity and Taking Responsibility are respected, and that Unstone Grange is left in at least as beautiful a condition as they found it.
How we do it:
We do this in two principle ways:
By making Unstone Grange available as a venue to a wide variety of groups and organisations.
By offering people the opportunity to join us as volunteers in this contribution to the collective.
Recent residential groups at the Grange include people working in the environment movement, music, meditation, healing, spirituality, singing, martial arts and dance, as well as all manner of community and voluntary sector organisations.
Like minded people may become Members of The Unstone Grange Trust (a company limited by guarantee) at a cost of £5.00 p.a. plus the promise to contribute £1.00 towards its debts should the Trust be wound-up.
Just ask for our  Membership/ Gift Aid form.
Unstone Grange Trust.
UK Charity No. 1004142 ,
Registered in England and Wales as a Company Limited by Guarantee No. 2572709.